Get ready for the best week of the year.
August 17-23, 2018
Sevierville Convention Center, Sevierville, Tennessee
The App
Many people prefer the app over the paper schedule. You can
build your personal agenda for the week and sync your schedule
with your smart device or tablet. It has maps of the event center and
downloadable handouts.
It's the easiest way to plan and navigate PTP and completely free.
Try it today, we think you'll love it.
That sounds great, how much does it cost to attend?
First things first: no individual or entity profits from Polishing the Pulpit. We only charge a fee to cover the costs related to having the event such as the event space, speakers, and staffing. In fact, Polishing the Pulpit does not fully cover its cost, and the difference is made up through individual and congregational donations.
With that said, here's the cost breakdown for PTP 2018:
| Type of Registration | Cost |
| --- | --- |
| Early-Bird Adult | $225 |
| Adult | $250 |
| Spiritual Renewal Weekend (Friday-Sunday) | $150 |
| One Day Pass | $99 |
| Widows/Widowers (ages 60+) | $25 |
| Full time, undergraduate, on-campus college student / preaching school student (must be taking at least 12 hours of classes) | $25 |
| Missionary (must live outside the U.S. 6+ months/year) | $25 |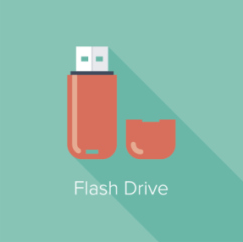 There is so much I want to hear…
…but I can only be in one place at a time!
We know that it can be tough to choose what class to hear each hour, so we've removed the stress. At the end of your PTP stay, we'll give you* a USB drive loaded with the recording of every lesson presented (if you only stay for the weekend, your drive will contain the lessons given on Friday-Sunday).
*to receive your USB drive, you must pay the full-priced PTP registration costs. People who receive financial aid are not eligible to receive a complimentary drive.